Unisba Electronic Journal or  is an online journal settings and system publications issued by the Universitas Islam Bandung. The portal was built and developed by UPT Publikasi (Publishing Center of Unisba)  for the benefit of interconnect resources and scientific work as an effective tool in disseminating information to the whole society, especially academics and researchers. This service is provided free of charge and intended as a medium of dissemination of scientific articles that can be accessed by the public and is expected to be a positive contribution to science in the wider community. Scientific Publication is expected to create a forum for communication and open discussion space for researches in the field of science concerned.

This system has been set up for anyone who can register themselves through the system to get an account and paswordnya and send the article to be indexed.


_____________________________________________________________________________________________
ACCREDITATION SINTA 2



ACCREDITATION 

SINTA 3      

ACCREDITATION SINTA 4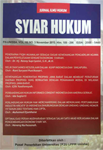 ACCREDITATION SINTA 5

Akreditasi Jurnal Unisba dan Masa Berlakunya

   Jurnal Unisba Yang Terakreditasi  
________________________________________________
Address OAI: http://ejournal.unisba.ac.id/index.php/oai 
A B C D E F G H I J K L M N O P Q R S T U V W X Y Z All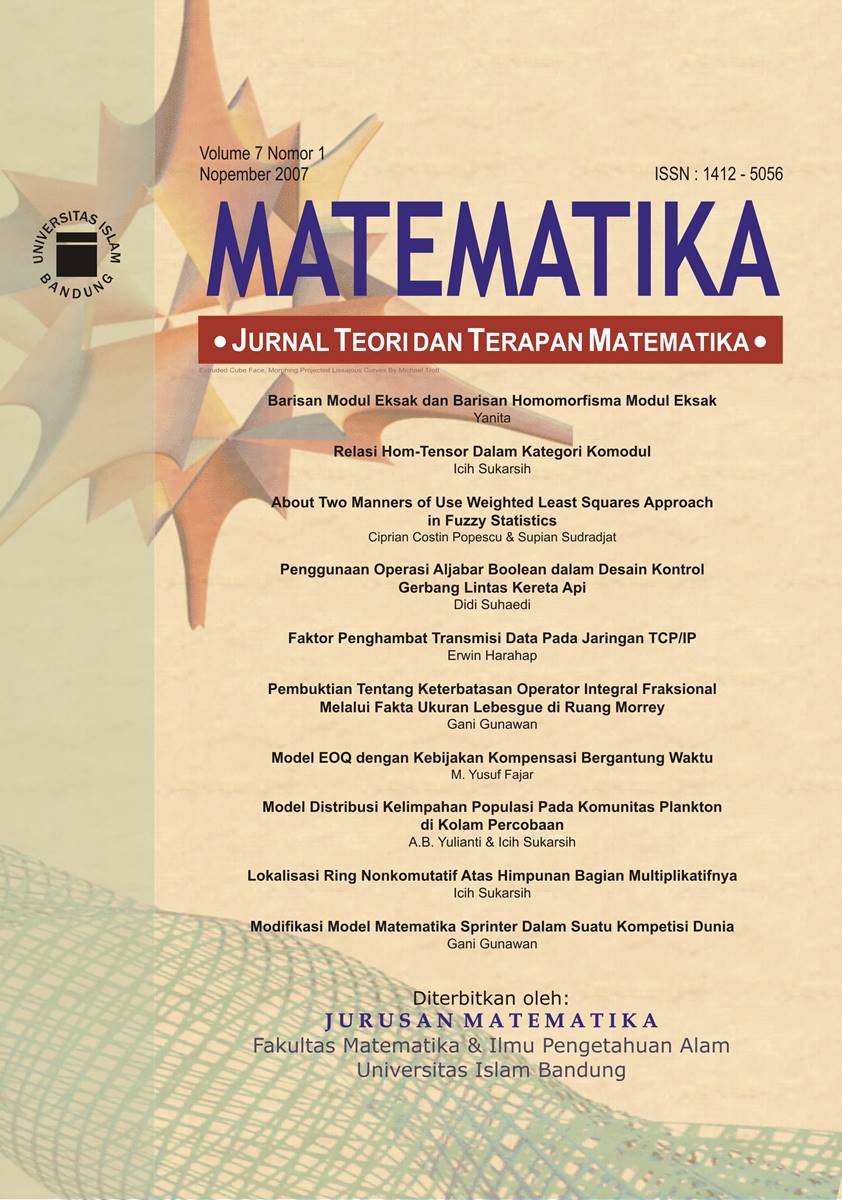 Matematika: Jurnal Teori dan Terapan Matematika
JOURNAL MATHEMATICS, Journal of Theory and Applied Mathematics is a periodical journal published by the Mathematics Study Program, Faculty of Mathematics and Natural Sciences, Islamic University of Bandung. The Journal of Mathematics is published at least 2 times a year, on June and November. The issue of Mathematics Journals managed by the Mathematics Study Program is in Book and Online format. The scope of content for articles published in the Journal of Mathematics covers the theories as well as applied Mathematics in various fields such as: Humanities, Economics, Computers, Dynamic Systems, Natural Sciences, and so forth. Journal's articles can be submitted to the manager's contact address Journal of Mathematics.
View Journal | Current Issue | Register

Mediator: Jurnal Komunikasi
First published in 2001. This journal focuses on communication research, theories, systems, methods, policies, and applications in communications, bringing to its readers the latest, broadest, and most important findings in the field of communication studies.  Mediator, as a scholarly journal of communication, provides a high-profile, leading-edge forum for academic researchers, industrial professionals, consultants, managers, educators, and policymakers working in the field to contribute and disseminate innovative new work on communications. All papers will be blind reviewed and accepted papers will be published twice a year which is available online (open access) and in printed versions by request.   From Volume 6, No.1 (June 2005), Mediator acquired the predicate "Accredited" by SK DIKTI No. 26/DIKTI/Kep/2005 until 2008. Since Volume 10, No.1 (June 2017), Mediator re-published by online-based.   Since April 11th, 2019, Mediator: Jurnal Komunikasi has been ranked 3rd (S3) in Sinta Ristekdikti for accreditation. On Desember, 2021, Mediator set a ranking of 2 in the Sinta Index and is effective from volume 13 (2020) to volume 17 (2024), based on KEPUTUSAN DIREKTUR JENDERAL PENDIDIKAN TINGGI, RISET, DAN TEKNOLOGI NOMOR158/E/KPT/2021 TENTANG PERINGKAT AKREDITASI JURNAL ILMIAH PERIODE I TAHUN 2021.
MediaTor indexed by  DOAJ,  Crossref.  Google Scholar , Sinta.  ISSN: 1411-5883 | EISSN: 2581-0758
View Journal | Current Issue | Register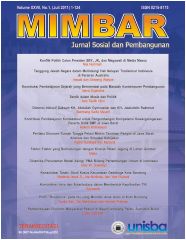 MIMBAR : Jurnal Sosial dan Pembangunan
Mimbar : Jurnal Sosial dan Pembangunan as part of the spirit of disseminating scientific research results and ideas for comprehensive service to the Society. Mimbar Journal publishes original research articles, review articles from contributors associated with social and development. The journal includes original research articles, review articles, and short communications, including social and development.
MIMBAR: Jurnal Sosial dan Pembangunan (e-ISSN 2303-2499)  accredited e-journal by Kemenristek Higher Education, Republic of Indonesia, and to the International Journal. The journal is published by the UPT Publikasi Ilmiah Unisba or Unisba Press. The research article submitted to this online journal will be double blind peer reviewed at least 2 (two) reviewers. The accepted research articles will be available online following the journal peer-reviewing process. Language used in this journal is English.
View Journal | Current Issue | Register
1 - 3 of 3 Items